The sections of your resume should work together as one to support your job target. Beth's full resume is shown below. Each section supports her goal to work as a project coordinator.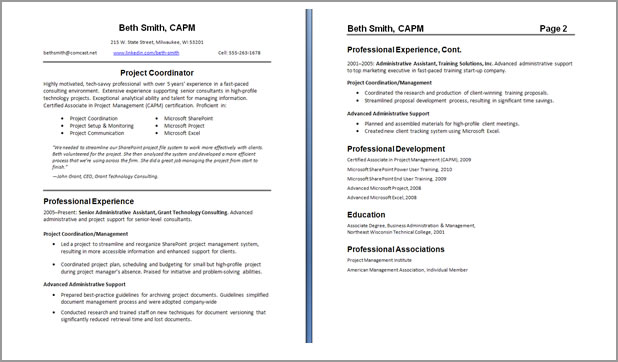 Download Sample Resume.
Notice that Beth's resume is two pages. This gives her room to provide a strong opening, and plenty of white space throughout.
Beth also makes use of bullets and headings to highlight information. For tips on how to design an effective resume, see the section Design for Easy Reading in this guide.