Grad & Undergrad Admission Time Table:
Here is a typical application time-table recommended for students applying to graduate & undergraduate schools. This article highlights specific initiatives each student must take during the year to seek college admission.

Grad & Undergrad Admission FAQ:
We have distinct frequently asked question (FAQ) sections for both education levels. Each FAQ contains comprehensive information on application requirements, admission process and interviews, online vs campus study, fellowship opportunities and more.

Act or SAT:
Provides an overview of the two major college entrance exams and highlights differences to help students understand which exam is more suitable for them.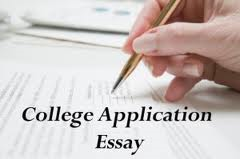 Everything about Application Essays for College Admission:
Comprehensive information on Application Essays - It's significance, type of application essays, what admission officers look for in essays, tips and approach to help applicants ace their essay writing.

College Application Do's and Dont's:
Here are a few guidelines which can help prospective college students be better prepared to understand and handle the admission application process.

College Contacts:
Access addresses and phone numbers of educational institutions within the United States.







Education Terminology:
Get familiar with expressions and language used by educational institutions within the united States.

Exams:
Here is a list of standardized exams required for seeking admission in colleges within United States, Canada and other countries.








List of Degrees:
Learn about graduate and undergraduate degree programs available in educational institutions within the United States.

Recommendation Letters:
Provides detail guidelines on what a recommendation letter is; what kind of information should be included; who should write them; How should recommendation letters be reviewed and more.







Road to College:
Before students enter the admission frenzy, here are a few tips to help them get prepared for college admission process.
Recommeded reading on School and College Admissions: