International Undergraduate Schools, Colleges & Universities
Find the best four-year schools and undergraduate programs in Australia, Canada, New Zealand and the United Kingdom.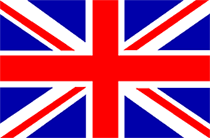 United Kingdom:
Undergraduate applications to almost all United Kingdom universities are managed by the Universities and Colleges Admissions Service (UCAS). Applications must be made by 15 October for admissions to Oxford and Cambridge (and medicine, dentistry and veterinary science courses) and by 15 January for admissions to other UK universities.
View our list of top four-year schools, colleges and universities in United Kingdom.